Skip to Content
Bob's Steak & Chop House | Dallas Lemmon Ave.
The Texas Original
Where It All Began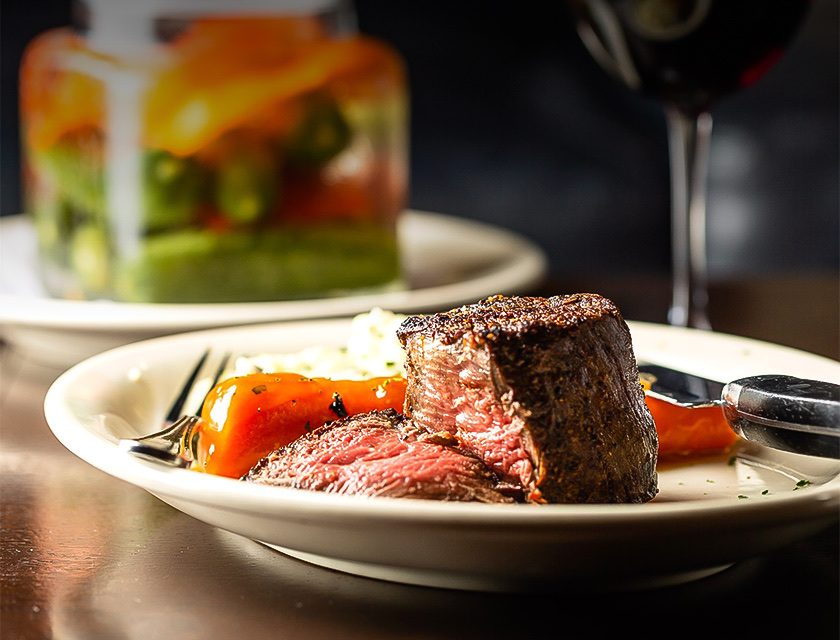 At the original Bob's Steak & Chop House on Lemmon Avenue in Dallas, Texas, not much has changed over the years.  We believe that's a good thing.  Founder Bob Sambol greets guests at the door, the menu still showcases mouth-watering prime steaks, and guests continue returning to a special Dallas landmark.  
Mon - Sat / 5:00 pm - 10:00 pm
Location Map

Where You'll Find Us

Take a seat at this Dallas landmark, known for creating world-class dining experiences that keep guests returning for excellent dinners and special occasions. 
Private Dining

Host an Event
Get Together
Bob's will customize your experience for any private event and make it remarkable. Our experienced staff will ensure every detail is exactly right, from personalized event planning and award-winning wines to a customized or a la carte menu.
Our Team

Crafting Every Taste
Bob Sambol
General Manager
"Every significant occasion is commemorated with a steak dinner…no one says, 'Let's go celebrate with chicken'."
As a young man growing up in New York, Bob always admired the loyalty people had to their favorite restaurant. When he opened the original Bob's Steak & Chop House on Lemmon Avenue in 1993, he had the idea to create a steakhouse with great food and a standard of hospitality that guests crave, no matter what the occasion.
Today, many years later, as he finds himself back at the original Lemmon Avenue location, he enjoys seeing the loyalty of longtime customers, striving to make every first-time customer a regular.
Call me for a reservation.
Victor Gorostieta
Chef
Victor Gorostieta was born on April 16, 1988, in Michoacan, Mexico.
When Victor was a Junior in High School (2004), he was hired at Bob's Steak & Chop House. He started out as a dishwasher. Victor was so excited when he received his first paycheck that he displayed it in his living room like a trophy. He worked as a dishwasher for almost a year, until he was promoted to line cook.
Throughout the years, while working at Bob's Steak & Chop House, Victor learned how to work every position in the kitchen. In 2012, Victor was promoted to Sous Chef and became the Executive Chef in 2013. As Executive Chef at the original Bob's Steak & Chop House on Lemmon Avenue in Dallas, Victor is a large part of the restaurant's long-running success.