Skip to Content
Bob's Steak & Chop House | San Antonio
Welcoming Service, Consistent Flavor
Savor Crafted Taste in San Antonio
Bob's Steak & Chop House San Antonio houses the most expansive collection of historical flags to be displayed at any Bob's location. This collection includes an original 13-star American flag and a Civil War flag with 38 stars, complementing the atmosphere with rich American history.
HOURS OF OPERATIONS
Mon - Sat / 4:30 pm - 10:00 pm
Location Map

Where You'll Find Us

Located minutes away from The Rim Trailhead, Bob's Steak & Chop House in San Antonio pays homage to the area's unique culture, complete with phenomenal taste and service.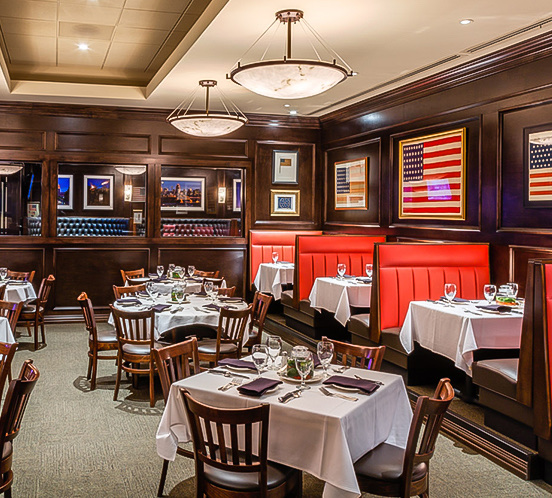 Private Dining

Host an Event
Get Together
Bob's in San Antonio will customize any private event and make it remarkable. Our events feature personalized planning, a customized or a la carte menu, and an award-winning wine list for you and your guests to enjoy.
Our Team

Crafting Every Taste
Steve Clemens
General Manager
Steve Clemens is the General Manager of Bob's Steak & Chop House San Antonio. With nearly 30 years of upscale steakhouse experience, Steve is an expert in facilitating best-in-class dining for our guests, from managing the front-of-house operations to developing our culture.
As an experienced restaurant operations leader, Steve's goal is to provide each of our guests with a dining experience worth remembering, whether joining us to celebrate an anniversary, promotion, or a private dining event.
Derek Lomax
Chef
Derek Lomax is a highly experienced chef with over three decades of experience in the restaurant industry. He is a graduate of Angelo State University, where he earned a BBA in Business Administration. This unique combination of culinary expertise and business acumen has made him a well-rounded and successful chef.

Chef Derek has worked in various settings, including casual dining, fine dining, corporate cafeterias and hospitals. He has served a diverse range of cuisines from American to Asian, and has the experience of serving a group of 10 to a group of 1,00 plus people. His extensive experience in the industry has given him a keen understanding of what customers want and how to meet their needs, no matter the size of the group. This adaptability and versatility have made him an asset in any kitchen he works in.